Our Annual Report 2018/19
We actively manage our business to create brilliant places for our customers, partners and communities.
Creating brilliant places through
 conscious commercialism
The Crown Estate is a £14.3 billion UK real estate business with a portfolio unlike any other. In everything we do, we are driven by a clear purpose: brilliant places through conscious commercialism. This means taking a long-term view, considering what we do from every perspective, and working in partnership with customers, communities, partners and our supply chain to deliver positive outcomes for all. Explore our Annual Report to find out more about our purpose in action.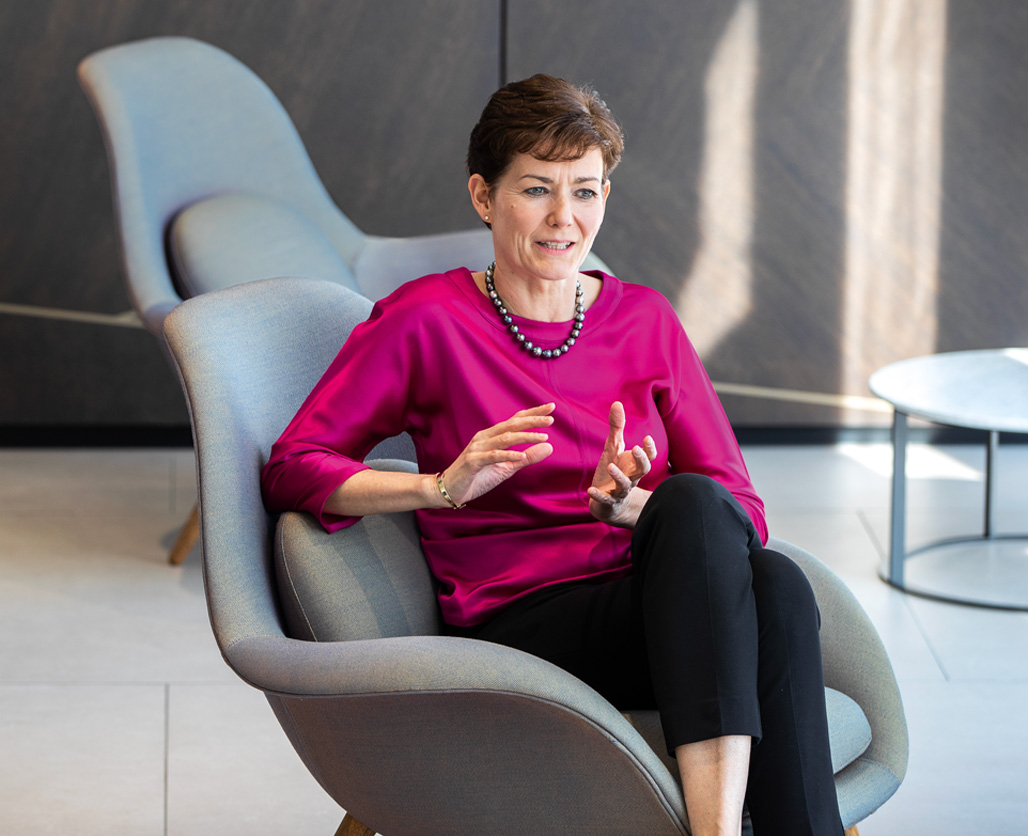 A word from our
Chief Executive
This year we have been busy delivering new destinations, enhancing our spaces and getting closer to our customers and communities, as well as creating new opportunities for our places and people to grow.
Find out more
Results at a glance
Net revenue profit+4.3%
£0m
Total capital value+1.7%
£0bn
Total property value+2.1%
£0bn
Customer satisfaction rating
0%
Employee engagement: brilliant place to work score
0%
Improvement year-on-year in carbon emissions intensity
+0%
Improvement in Health and Safety Incident Severity Score against a target of 10%
+0%
Operational offshore wind capacity
0GW
Highlights of the year
Building a community of entrepreneurs
One Heddon Street marks our entry into the flexible co-working office market. Offering a 350-desk flexible workspace and private offices, alongside an in-house café and wellbeing and events programme, we are bringing a new community of customers into the heart of central London.
Read more...
A destination like no other
Rushden Lakes has been transformed this year. With 210,000 sq ft of new retail and leisure space opening during the year, we are realising our ambition of making this a truly mixed-use destination which offers the best in shopping, leisure, dining, and entertainment set alongside 200 acres of tranquil wetlands and lakes.
Read more...
A centre for innovation on the seabed
In 2000, Blyth in Northumberland became home to the UK's first offshore wind farm. Today, almost 20 years later, an important demonstrator windfarm sits alongside the construction of a major new interconnector, ensuring Blyth remains synonymous with partnership and innovation.
Read more...
Enhancing an important natural asset
As stewards of this vast working estate and visitor attraction, we are working with our partners to preserve the complex ecosystems of The Windsor Estate, supporting a wealth of biodiversity and ensuring its enjoyment for future generations.
Read more...
Investing in our people
Ensuring a diverse balance of people, skillsets and experience is critical to our long-term success. Developing careers, providing bespoke training and welcoming new skills all underpin our high performance culture.
Read more...
Building a community of entrepreneurs
A destination like no other
A centre for innovation on the seabed
Enhancing an important natural asset
Investing in our people
Our strategy
Our Corporate Strategy establishes an approach to investing, developing and managing our real estate which is focused on our customers. It is grounded in our purpose and builds upon the positive role that we play in society, and our commitment to acting responsibly.
Learn about our Corporate Strategy
Links