This year we have delivered another set of strong results, despite challenging market conditions and continued uncertainty.
We contributed £343.5 million to the Treasury, up 4.3% on last year, bringing our contribution over the past ten years to £2.8 billion.
Our total return was 4.9% compared to the annual MSCI bespoke total return benchmark of 3.1%, our 11th successive year of outperformance. On a three-year rolling basis our total return is 8.0%, versus our benchmark of 5.4%.
Our outperformance was driven primarily by offshore wind, with three wind farms becoming fully operational in the year, and asset management in central London. Our Regional portfolio also outperformed relative to its benchmark, with occupancy remaining at 97% this year.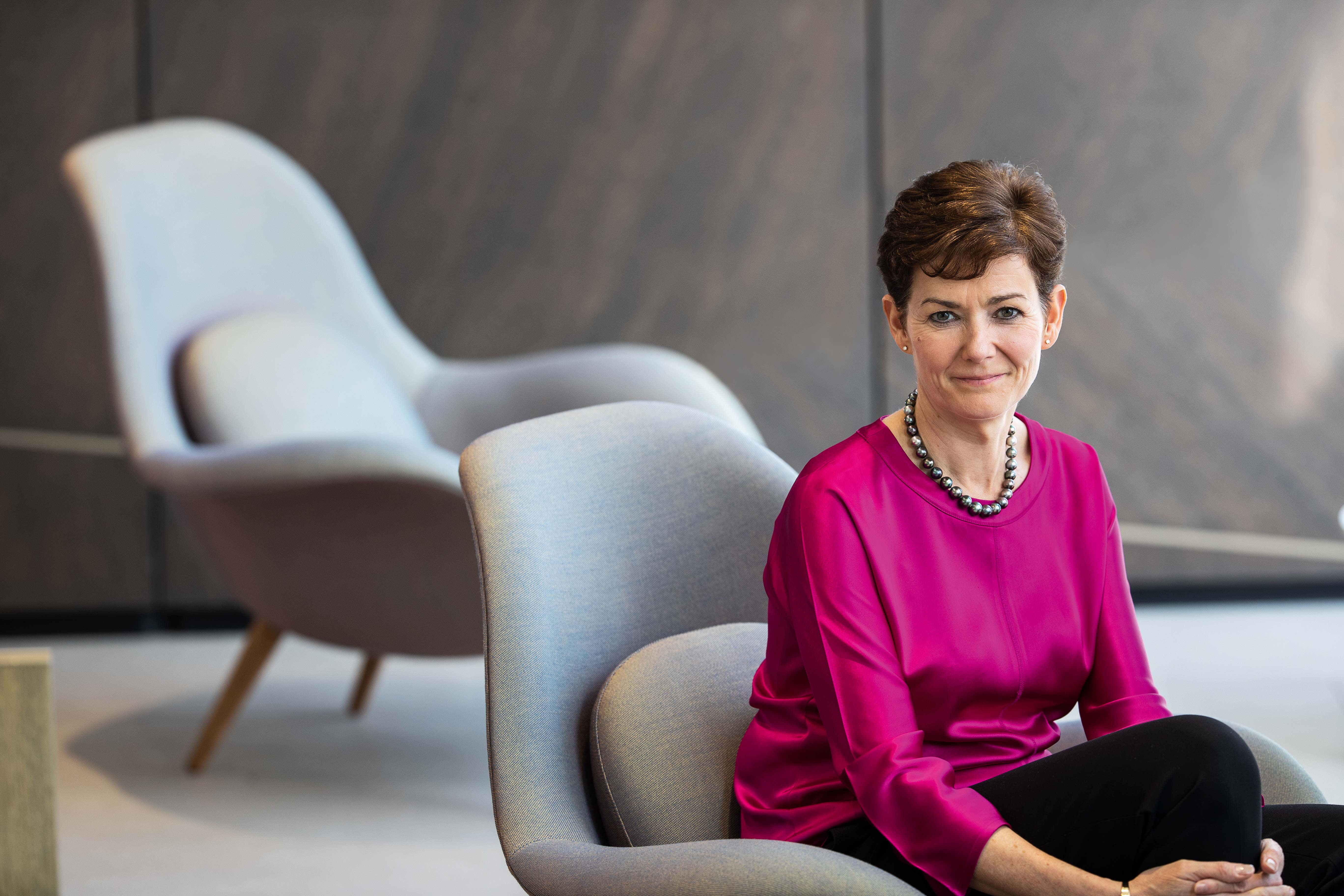 "There is no doubt that the future will look very different from the past, as digital technology, evolving consumer preferences and societal trends continue to have a significant impact on commercial real estate."
Our long-term, purpose-driven approach, creating brilliant places through conscious commercialism, has helped drive our consistent outperformance. As active stewards of our assets, we invest and work hard to create sustainable value for everyone.
By doing this in a thoughtful, responsible way we continue to build on our trusted reputation, attract and retain the best talent, and earn our licence to operate.
For several years we've been working to become a truly customer-centred business. And so we were absolutely delighted to win the prestigious Institute of Customer Service Award for Best Customer Experience 2019. Of course, there's always more to do, and we continue to challenge ourselves and our supply chain to better understand our customers and consumers, what really matters to them, and how we can deliver greater value.
We recognise that our places are only brilliant if our customers, and in turn their customers, think they are. So we've continued to balance investment in our existing activities and assets with investing in the future, building new foundations to embed resilience into the business for the long term.
Please explore our website to find out more about our activities over the past year and I do hope that you will enjoy reading our full Integrated Annual Report.
Dame Alison Nimmo DBE
Chief Executive
Our Annual Report 2018/19