Integrated Annual Report
Explore our reports to find out more about our performance and how we are advancing our strategic objectives.
2018: Brilliant places through conscious commercialism
This year, we contributed £329.4 million to the Treasury, up 4% from last year on a like for like basis. We are proud to have contributed £2.7 billion to the Treasury over the past ten years.
Overall performance was ahead of the market, with a total return of 11.0% against the annual bespoke benchmark of 8.2%. Total return outperformance was driven primarily by the growing offshore wind portfolio and flagship retail lettings in Central London.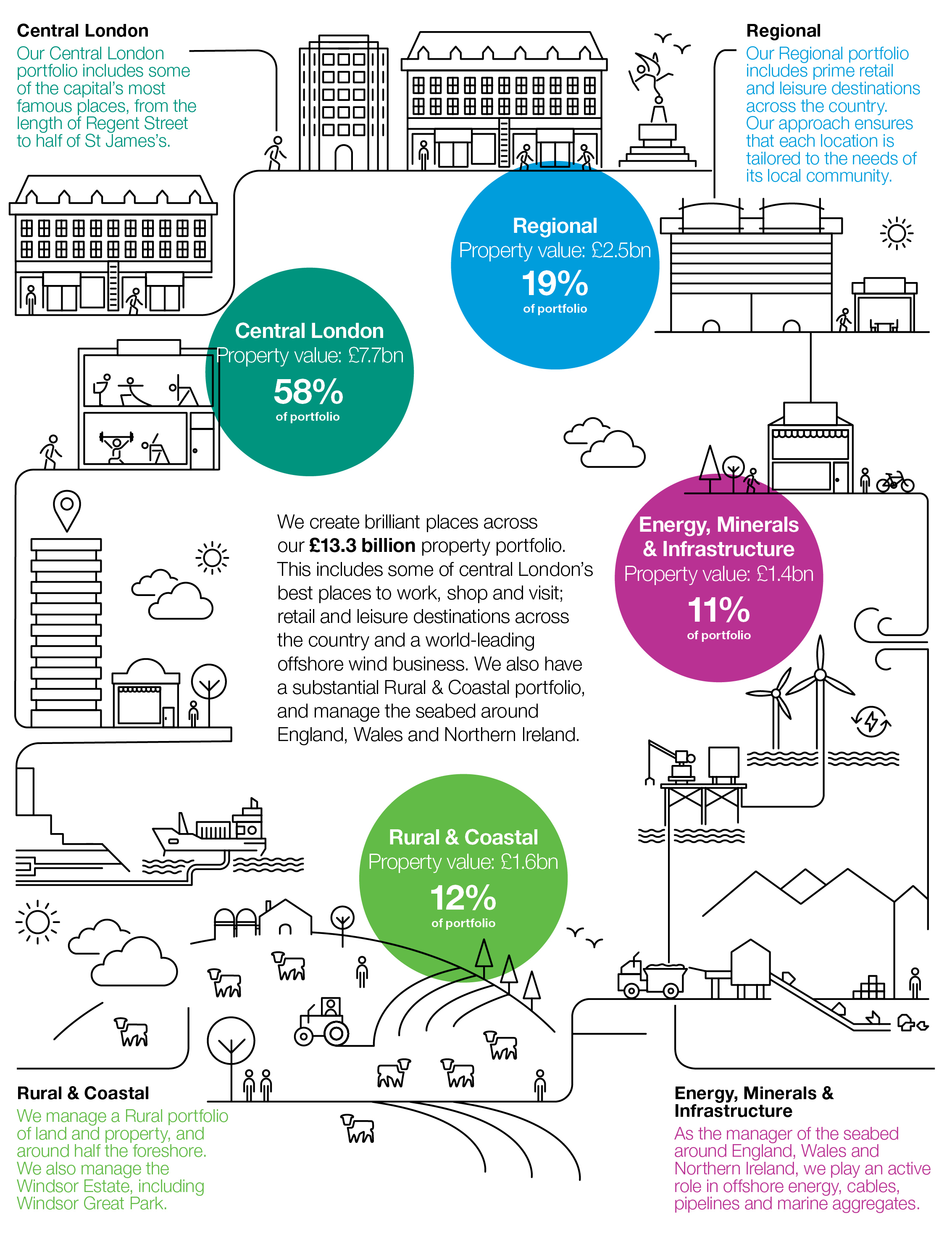 The Crown Estate is a £14.1 billion UK real estate business with a portfolio unlike any other.
It includes some of central London's best places to work, shop and visit; brilliant destinations across the country and offshore wind. We also have a substantial rural and coastal portfolio, and manage the seabed around England, Wales and Northern Ireland.
We actively manage our portfolio to deliver strong returns for the nation's finances. We also take a long‑term view, working alongside our customers, partners and communities to create great experiences.
We call this creating brilliant places through conscious commercialism.