Central London: Retail
Building successful partnerships with our customers
Across the business we are working hard to deepen our relationships and establish long-term partnerships with our customers.
By improving our understanding of their businesses and needs, we both stand a better chance of being successful.

For our retailers in central London, it is crucial that our spaces work for them and provide the best platform for their brand. This year, we worked alongside H&M Group, our long-term partner, to help launch Arket. This was the third time that H&M Group have chosen to launch global brands on Regent Street, and was followed later in the year by the first UK outpost of their Weekday brand.
It's also really important that we provide a great experience for everyone who visits the West End. L'Occitane first introduced their unique sense of quality and heritage to Regent Street over 15 years ago. This year, we helped them move to a bigger unit and realise their vision for a first UK flagship store – and now their biggest store in the world. This really proves the power of relationships.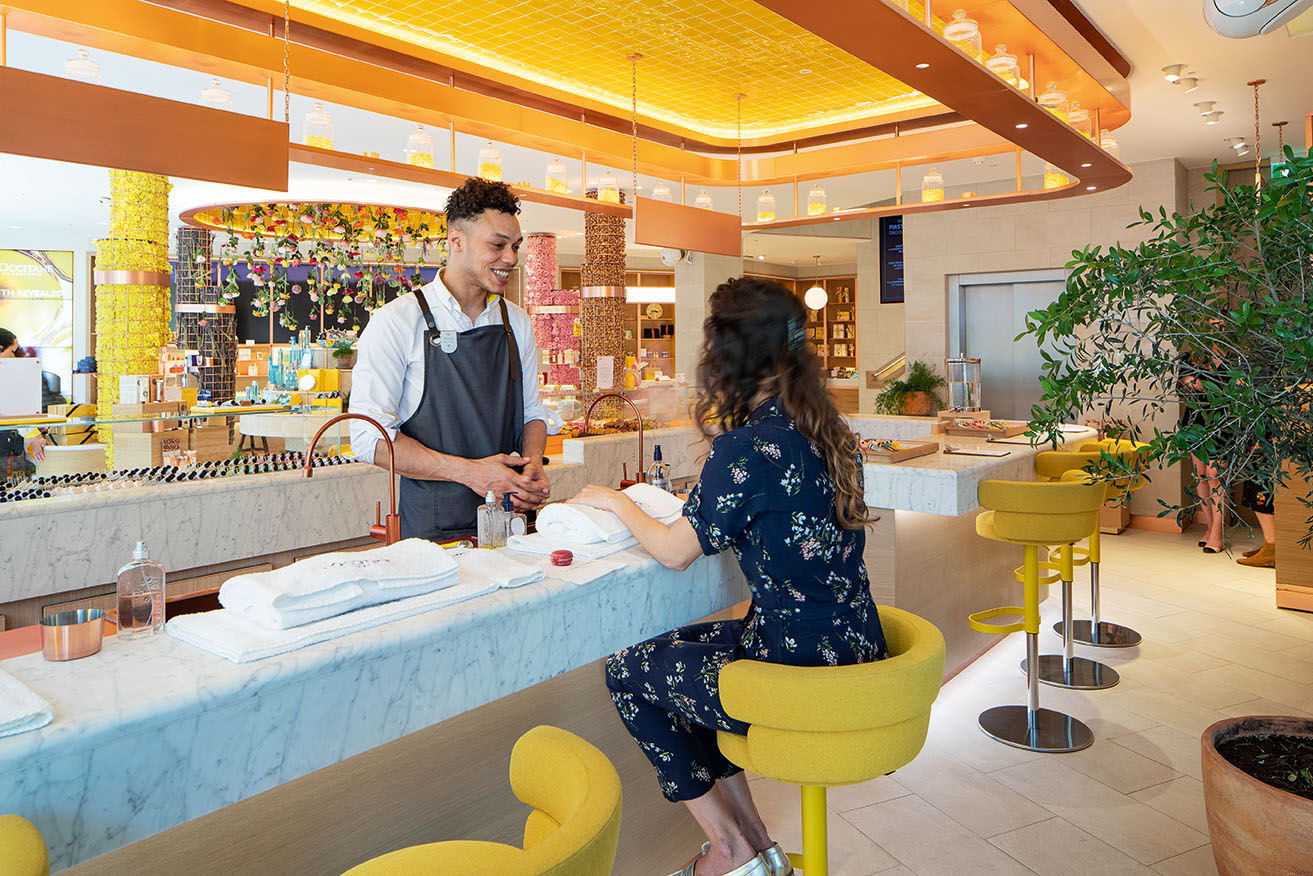 Psycle, the lifestyle and fitness brand, launched their first store with us on Mortimer Street in 2014 and recently wanted to grow their offer. We have been able to facilitate their expansion, and they have now taken over the whole building. This has also had a big impact on the local community.
"Embedding a customer-centric culture has ensured that we are having better conversations with our customers, we are connected with their businesses and ambitions for the future. All of which enhances our level of collaboration and differentiates the service we offer."

Katerina Mercury
Senior Asset Manager, Central London Retail, The Crown Estate
This year we have been challenging ourselves to think hard about what we want the West End to look like in the future, particularly in terms of the range of uses and experiences and how they might complement our existing offer. We know that to be successful will require ever-stronger partnerships, both with existing customers and new ones.