Energy, Minerals & Infrastructure: Offshore wind
Facilitating a world-leading sector
This has been a milestone year for the UK's offshore wind sector and the busiest ever for construction.
Total operational capacity reached 7.4GW this year, generating enough power for more than five million homes.

Offshore wind is now delivering large-scale, low carbon power and in 2017 achieved record low bid prices, making the sector cost-competitive with other low carbon technologies for the first time.
As the sector matures, our team have been working closely with our customers and stakeholders to bring the industry together, sharing data and managing the competing demands for space on our increasingly busy seabed.
"It has been an exciting year for offshore wind, with seven wind farms starting to generate power and four becoming fully operational. Building on this success, we're actively supporting the industry to make the most of the UK's world-class seabed resources, delivering increasingly affordable low carbon generation infrastructure."

Adrian Fox
Head of Energy Assets, Energy, Minerals & Infrastructure, 
The Crown Estate
We have also contributed to world-class research which is delivering new insight and expertise to help the sector thrive. For example, working with our partners, we have supported a pioneering four-year study into seabird behaviour in and around offshore wind turbines.
The study, the most comprehensive to date, was led by Offshore Renewables Joint Industry Programme, with funding from the UK Government and managed by the Carbon Trust. It brought together 11 leading offshore wind developers, including our customer Vattenfall, owners of the Thanet wind farm where the study was conducted. They were supported by leading ornithologists and environmental advisers, Crown Estate Scotland and Marine Scotland.
The findings provide an excellent platform from which further research can build, informing consenting decisions and better wind farm design, just as the next generation of more powerful offshore turbines are being created.
We also shared the findings on our Marine Data Exchange, which was created to store, manage and share survey data collected by all our customers throughout the lifetime of a project. It now holds over 100TB of data from over 2,500 surveys.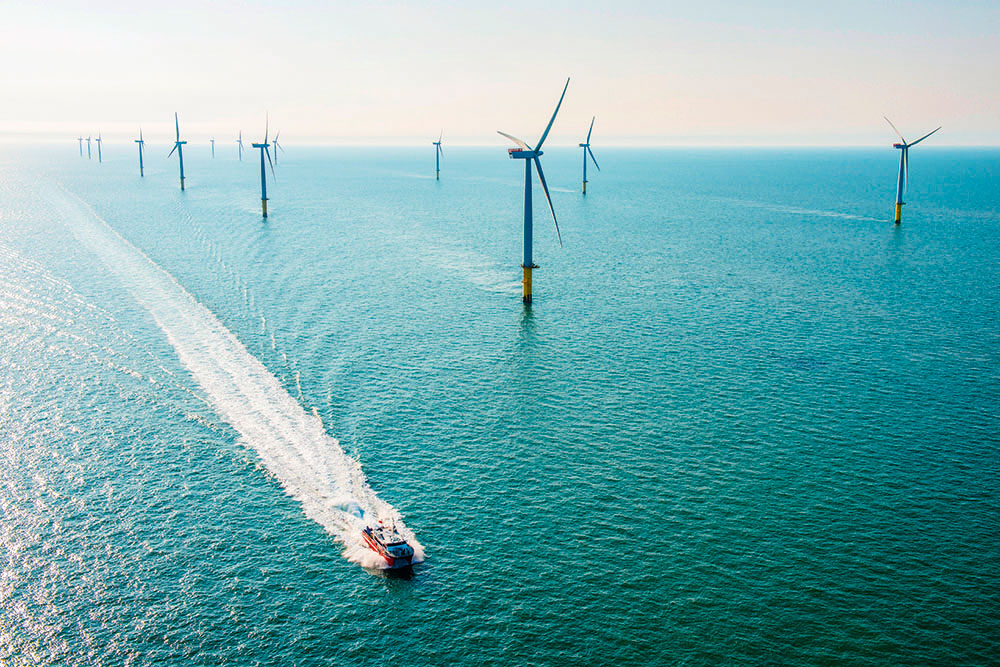 *See Total Contribution