Rural and The Windsor Estate: Windsor Great Park
Managing a world-class destination
Windsor Great Park attracts six million visitors a year.
The rich landscape of historic parkland, award‑winning gardens, ancient woodland and diverse ecosystems represents some of the UK's most important ecological treasures.

Our ongoing challenge is to carefully balance its popularity as a visitor destination with the needs of the environment. In our management of this thriving rural estate, we have worked hard this year to enhance the experience we offer our visitors.
With the completion of the refurbishments to the award-winning Savill Building, we have improved the dining and shopping experience for our visitors. We also enhanced accessibility of The Savill Garden, with new pathways and facilities.
"We are committed to creating brilliant experiences for everyone who visits Windsor Great Park. Whether they are one of our valued regular visitors or coming to us for the first time, the Park offers something for everybody all year round."

Nick Day
Operations Manager, The Windsor Estate
We have joined one of England's most ambitious conservation projects, Back from the Brink, to save 20 endangered species from extinction, including the violet click beetle which is found in our ancient oaks. We are also growing a nursery of 9,000 new trees from our own ancient forest, preserving genetic continuity for another thousand years.
This year, we opened an environmental centre and outdoor classroom as part of our five-year partnership project with the Berks, Bucks and Oxon Wildlife Trust. This educates young people on our important role in conserving the Windsor Estate.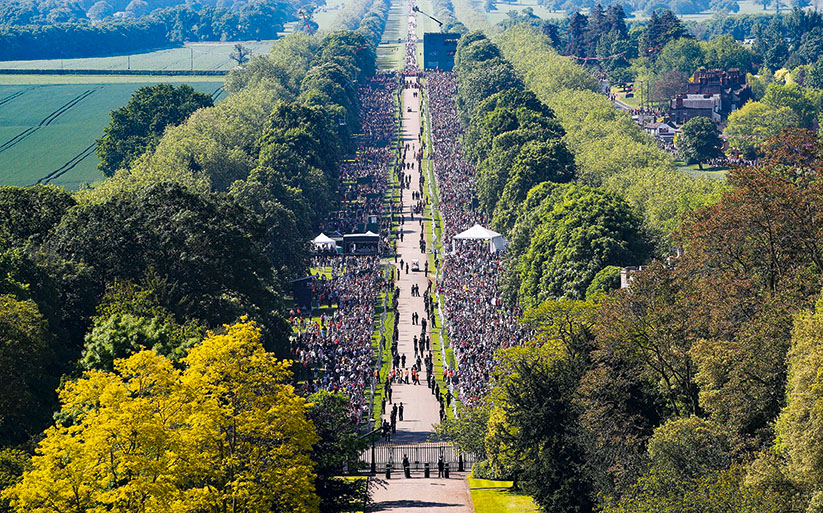 This was a particularly special year for Windsor Great Park as it provided the backdrop for the marriage of the Duke and Duchess of Sussex in May 2018. The global event was watched by over two billion people, with the Long Walk hosting thousands of well-wishers from around the world.
With the Savill Garden and broader estate providing much of the foliage for the floral displays for the wedding, the work of our gardens team was in the spotlight. This year they also won a number of awards, including the Royal Horticultural Society (RHS) Ornamental Show.