Promoting a sustainable seabed
Offshore wind has an important role to play in helping the UK achieve net zero by 2050. As manager of the seabed around England, Wales and Northern Ireland, we know that the sustainable growth of the offshore wind sector needs to be done in a way which is both sensitive to the importance of biodiversity in our precious marine environment and in balance with the wide range of interests from other seabed users.
Launched in December 2020, the Offshore Wind Evidence and Change programme is a pioneering programme to address this challenge. It is both bold and strategic in its ambition and activities.
Led by The Crown Estate in partnership with the Department for Business, Energy and Industrial Strategy (BEIS) and the Department for Environment, Food and Rural Affairs (Defra), with support from 26 organisations, it is collectively working on a shared mission to better understand and overcome the cumulative environmental impacts of offshore wind, and its effects on users of the sea and onshore communities.
To drive results and provide oversight and direction, a Programme Steering Group including the devolved governments, industry, regulators and their advisors, as well as the Royal Society for the Protection of Birds (RSPB) and The Wildlife Trusts, all contribute their expertise and resources.
Over a five-year period, the programme will deliver a mix of studies, research and evidence gathering projects to facilitate the growth of the offshore wind sector, in turn helping to unlock the extraordinary potential of the UK's seabed, in a way that best protects and enhances the environment both around the coast and offshore.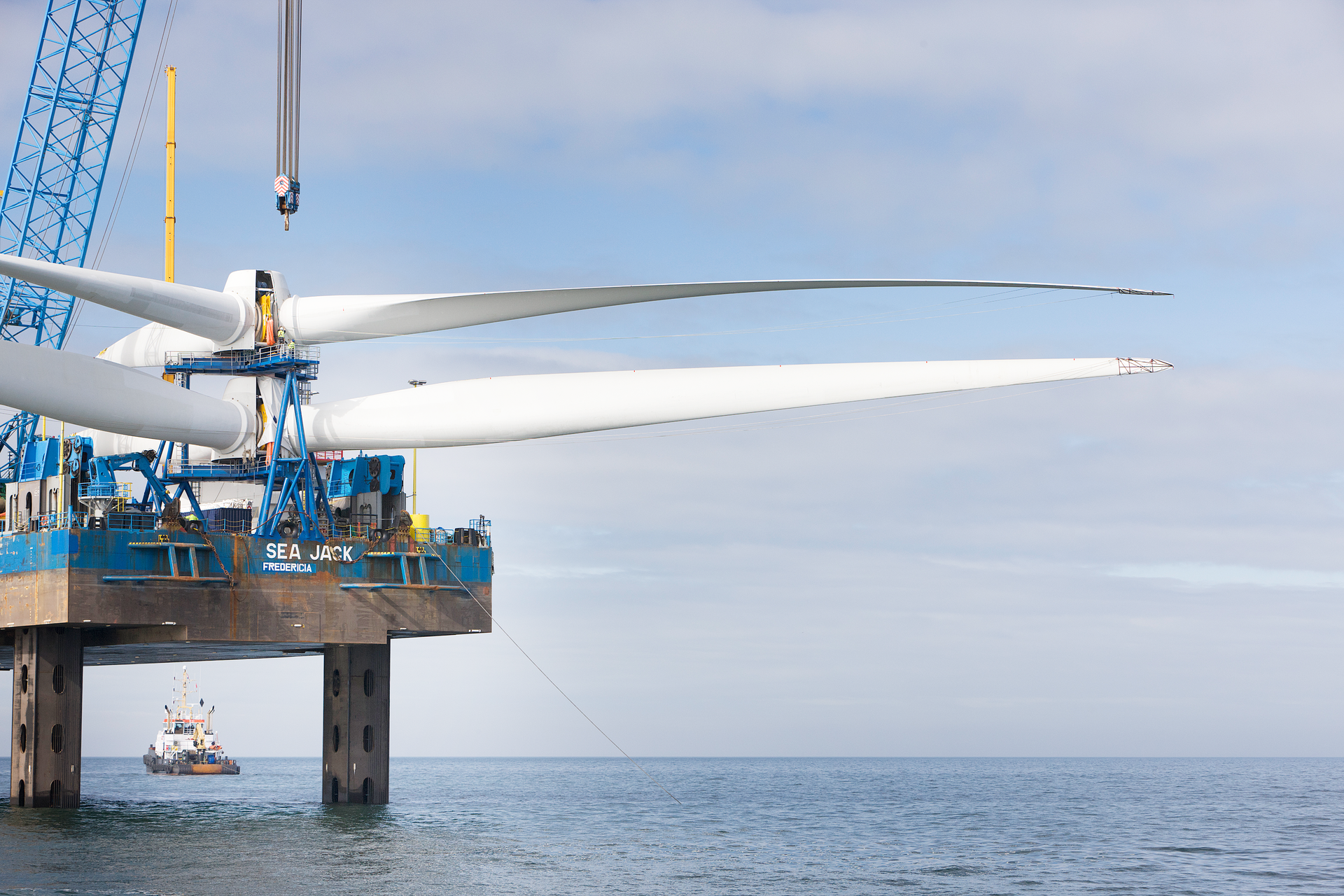 Projects and outputs from the initiative to date include:
Future Offshore Wind Scenarios project
A UK-wide study delivered with BEIS and Crown Estate Scotland, examining and developing a range of spatial deployment scenarios for offshore wind development to 2050. It is also assessing technical, economic, environmental and system factors, alongside potential opportunities and interactions.
East Coast Grid Spatial Study
This pathfinder project published its outcomes in late April and was delivered with National Grid Electricity System Operator (ESO), National Grid Electricity Transmission and The Marine Management Organisation. It helped understand the interactions that future offshore wind farms on the east coast of England are likely to face when connecting into the electricity network – such as environmental constraints or access to suitable landing points. It considered whether alternative approaches to grid connection can mitigate future development impacts.
North Sea Net Gain
This study is being delivered by Cefas with The Rich North Sea Programme in the Netherlands. It will address gaps in understanding of biodiversity distribution across the seabed. This international data mining exercise will expand data coverage and use modelling to provide a baseline assessment of seabed biodiversity across the North Sea.
These and other projects will enable a more coordinated and strategic approach to the delivery of the new offshore wind infrastructure required to support delivery of net zero emissions by 2050, ensuring the sector can deliver at pace while protecting the broader natural environment.