Chief Executive's review
I joined The Crown Estate in December 2019 and in the short period since, I have come to understand what a remarkable business it is.
During the 2019/20 financial year, many of our real estate markets were already facing long term structural challenges, which have now been accelerated as a result of COVID-19. Against this backdrop, and the ongoing economic uncertainty, we have delivered a net revenue profit of £345.0 million (a growth of 0.4%), reflecting the underlying strength of our portfolio and the active approach of our team.
Find out more
Our year in numbers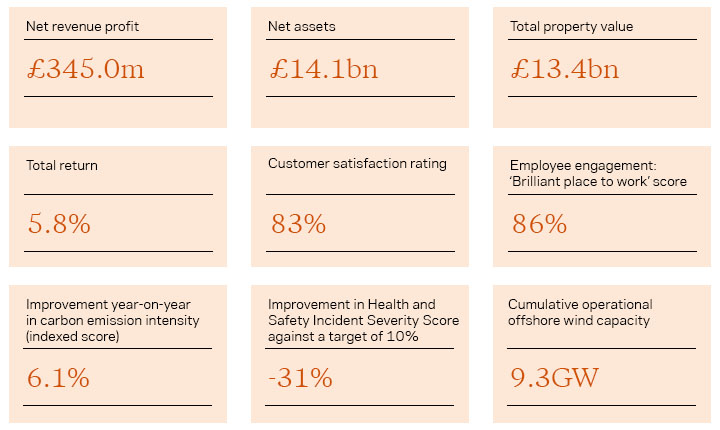 Download full report