Workspaces
Destinations for business and the space to succeed.
The west end is the commercial heart of London.
A vibrant neighbourhood for business, with iconic architecture and excellent infrastructure. Our offices and workspaces in central London offer inspiring locations for business.
We recognise that choosing where to locate your business is about much more than just the workspace. That's why we carefully curate the offer that surrounds our office accommodation and the support services we offer our customers, ensuring that companies and their staff have access to the best shopping, dining and lifestyle experiences that London has to offer.
As a major long-term property owner, we take our role in London seriously. We have invested to enhance the public areas, streets and amenities of the west end. Our aim is to ensure it remains an outstanding destination which offers amazing experiences to all visitors, our businesses and their staff.
Across Regent Street and St James's, we have redesigned and transformed our historic buildings to meet the needs of today's businesses and their staff. Our high quality, well-designed workspaces range from the flexible and collaborative, to the bespoke and significant.
With more than 2 million sq ft of office space in central London, we are committed to working with each of our customers to find the work space which is perfect for their business.
Regent Street
Best known as a retail and lifestyle destination, is also one of London's leading business locations. We offer more than two million sq ft of office accommodation. Our spaces on Regent Street serve a diverse mix of businesses, from emerging start-ups to multinational brands, and all benefit from our dedicated management team at Regent Street Office Direct.
With Regent Street Offices Direct, businesses can benefit from private office space, with the support of meeting and reception services, on flexible, short term leases.
St James's
Combining historic streets, one of a kind retail and quality office accommodation, St James's is one of London's most distinguished neighbourhoods. We have sensitively restored buildings throughout St James's to create distinctive spaces for business and revitalise the commercial community in the area.
Our offices in St James's include boutique, design-led spaces in recently refurbished buildings, to new developments such as St James's Market, which sensitively combines retained Grade-II listed facades with modern architecture
St James's Market, which is set over two buildings, offers some of the biggest office space in the West End. This striking development is set around a new pedestrianised square, and complemented by new line-up of bespoke restaurants and flagship stores from leading international retailers.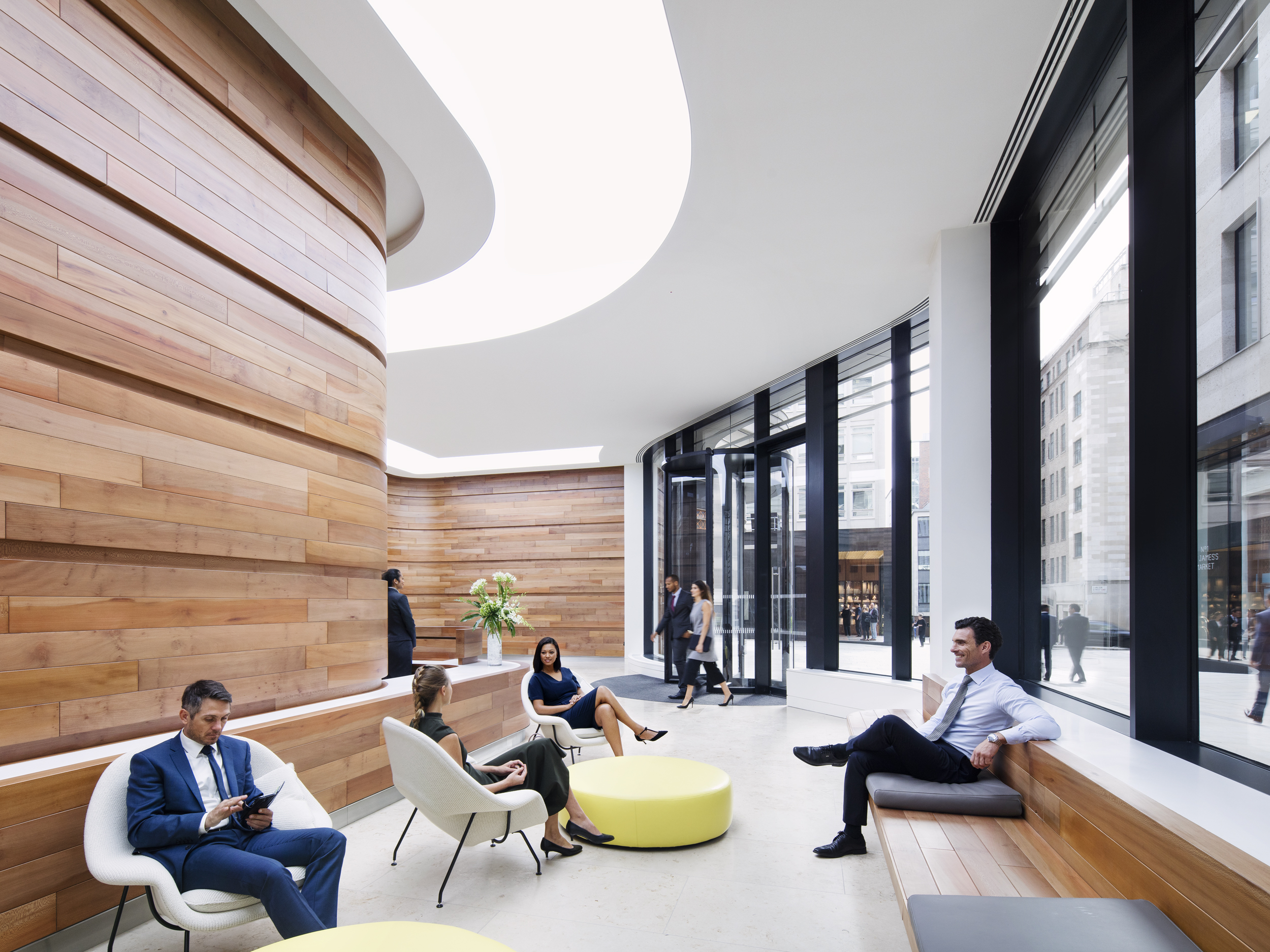 For more information